ClaimLogik is Claim Central Consolidated's multi-award winning, industry first property claims technology.
ClaimLogik is a cloud based software-as-a-service solution that connects all parties in a claim from start to finish. It drastically improves operational efficiency and provides a better customer experience, reducing claims lifecycles by up to 60% on industry standards.
It enables insurers, policyholders and brokers to digitally connect to a supply chain of assessors, builders and first responders in an automated, logical sequence of activity.
ClaimLogik's scalable operating model is completely transparent and simplifies the claims process providing game-changing results for your business including:
Reduced claim costs
Improved quality of claims handling and day-to-day operations
Reduced claim lifecycles
Better policyholder claim experiences
Traditional Products vs ClaimLogik
While some offerings in the market handle parts of the claims process, ClaimLogik is the only platform that handles a claim from FNOL through to completion.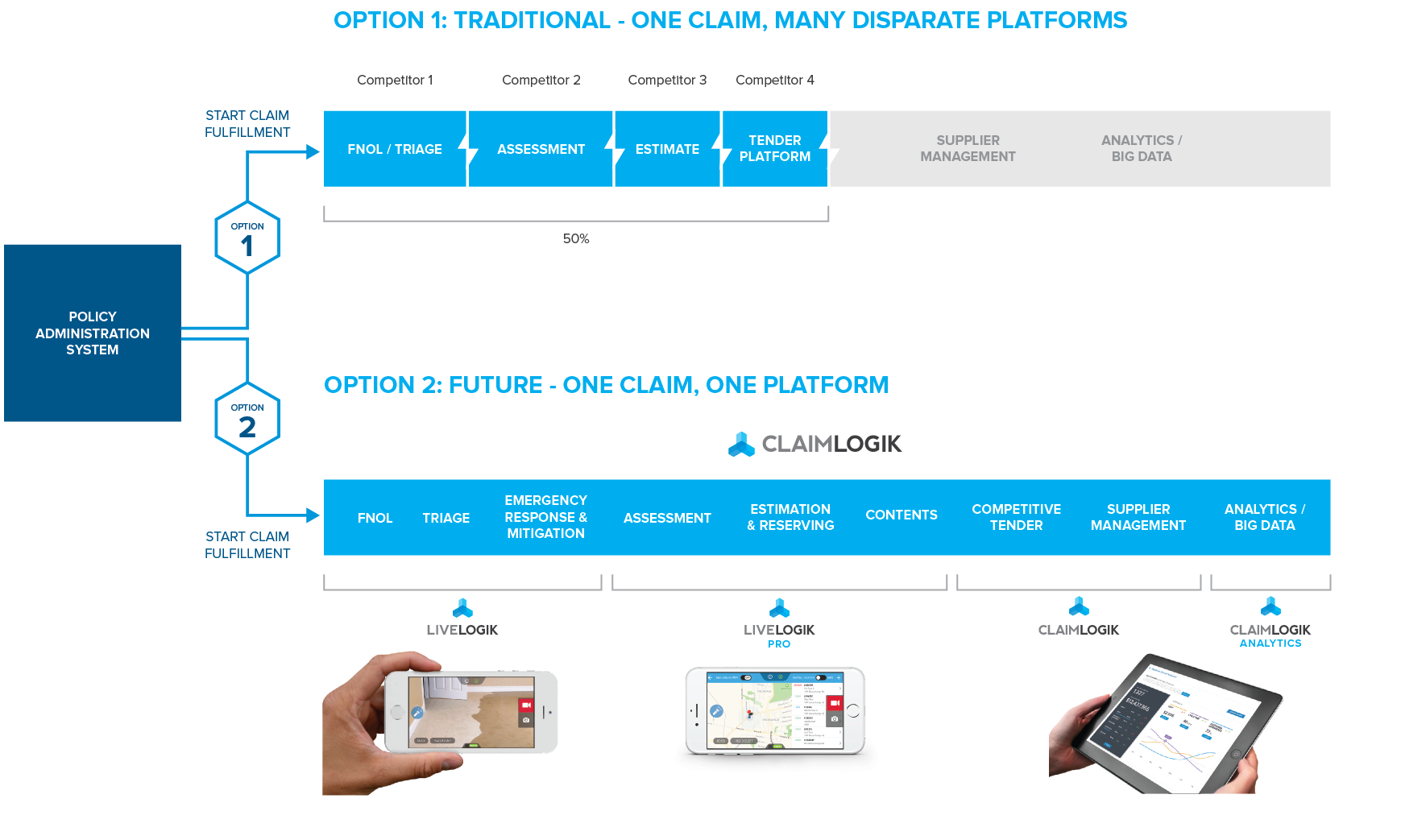 Key Features
Some of the key features of
ClaimLogik
include:
Claim triage and assessment capability using live video stream
Digital collaboration and procurement
Completely electronic supply and trade management
Competitive job bidding capability
Pricing based on 'actual cost', not perceived cost of current estimating platforms
Supports strategic trade and retailer programs
Electronic collection of policyholder deductibles and distribution of payments to contractors
Total transparency in claims handling
Claim Tracker portal
Business intelligence module
Automated communication to all key stakeholders
To learn more about ClaimLogik and how it can improve your claim outcomes, visit ClaimLogik.com