Eben le Roux
Group Chief Executive Officer, Claim Central Consolidated
Eben was appointed Group Chief Executive Officer of Claim Central Consolidated in July 2021, having served as Group COO & Managing Director, ANZ & Africa, since April 2020.
Eben has a proven track record as a global senior executive, enabling Boards and Executive Teams in Australasia, Africa, the UK and the USA, with different cultures, products and markets to develop and execute on strategy to improve profitability and ROI.
Eben's career has included roles within accounting and auditing (big 4), financial services, investment banking and multinational equipment hire and industrial services.
Brian Siemsen
Founder and Executive Director, Claim Central Consolidated
Brian Siemsen was appointed Executive Director of Claim Central Consolidated in July 2021, having served as Global CEO since 2000.
Brian's focus is on new ventures, revenue and strategic partnerships – including investors, investees, geography partners, key clients and distribution partners. Brian has led the strategic direction of the group's aspiration for the intelligent use of insurance technologies and digital supply chain solutions, coupled with exceptionally talented people.

Brian has successfully overseen the global expansion of Claim Central Consolidated into multiple geographies including Australia, the United States, South Africa and New Zealand – all the while driving the focus of the business towards technology solutions and data insights that provide continuous claims improvement for our clients. He has been instrumental in securing funding and undertaking key acquisitions to support the growth of the business.

A thought leader in the insurance and insurtech industries, Brian has been a regular speaker and panel member of numerous events both in Australia and internationally. Among other awards, Brian was selected as Ernst & Young's Young Entrepreneur of the Year in 2012 and was proud to oversee Claim Central Consolidated's nomination at #7 in AFR's Most Innovative Companies in Australia in 2020.
Matthew Lewis
Chief Financial Officer, Claim Central Consolidated
Matt was appointed Chief Financial Officer, Claim Central Consolidated in October 2019. Matt is responsible for the financial, taxation and corporate affairs of the company. He provides advice, insight and financial analysis to support the senior leadership team to deliver Claim Central's business strategy.
Matt is a senior finance executive with over 15 years' experience as a Chartered Accountant. Prior to joining Claim Central, Matt was the CFO of Avoka Technologies, the provider of a Global Enterprise SaaS platform for financial institutions, which was acquired by global banking software company Temenos AG in 2018. Matt also worked at KPMG as a Director in the M&A and corporate strategy space leading acquisitions, divestments, and capital market transactions across a diverse range of industries and international markets including Australia, Asia, Europe and the US.
Malcolm Pascoe
Chief Operating Officer, Claim Central Consolidated
Malcolm was appointed as Chief Operating Officer of Claim Central Consolidated in December 2021.
Malcolm commenced his career in insurance and has had leadership roles in operations, product and technology management in Australia and the UK. He has been the Chief Information Officer for leading Australian organisations – including professional services, FMCG and in the transport sector. He also has extensive experience with shaping and implementing transformation programs to take businesses to the next level. Malcolm holds a Master of Business in Information Technology Management from UTS and is a Graduate of the Australian Institute of Company Directors.
Freya Smith
Group General Counsel and Company Secretary, Claim Central Consolidated
Freya is the Group General Counsel and Company Secretary for Claim Central Consolidated.
Freya is responsible for managing the group's global legal, governance, compliance and risk management functions. Freya has significant experience in establishing and leading legal, risk and secretariat teams and advising on legal and governance affairs affecting significant and developing businesses and corporates operating in multiple jurisdictions. Prior to joining Claim Central Consolidated Freya was the Chief Legal Officer and Company Secretary for OFX Group Limited, an ASX listed global payments company.
Freya holds a Bachelor of Commerce and Bachelor of Laws (Hons); a Master of Laws (High Distinction); and a Graduate Diploma of Applied Corporate Governance from the Governance Institute of Australia. Freya is also a member of the Australian Institute of Company Directors; a Fellow of the Governance Institute of Australia; and a member of the Association of Corporate Counsel.
Freya is also a Non-Executive Director of ASX listed technology company IXUP Limited (ASX:IXU).
Lux Ramachandran
Group Head of Risk, Compliance & Audit, Claim Central Consolidated
Lux joined in 2021 and is responsible for risk management, compliance & audit across the organisation. She reports to the Chairman and the Audit, Risk & Compliance Committee (ARCC).
The Risk & Compliance function is responsible for independent and objective review and challenge, oversight, monitoring and reporting in relation to Group's material risks. Lux also manages the Internal Audit function jointly with the ARCC.
Lux came from CBRE where she was the Global Lead for Risk, Compliance and Assurance for an Australian banking client account servicing their global workplace footprint across 30 countries. She brings more than 18 years' risk management and compliance experience across IT, taxation, superannuation, securitisation, corporate trustee, wealth management, insurance, and commercial property.
Lux holds a Bachelor of Commerce (Accounting & Information Systems) and a Master of Taxation Law. She is also a Fellow of the Governance Institute of Australia.
Karla Wasinski
Chief Experience Officer, Claim Central Consolidated
Karla was appointed Chief Experience Officer, Claim Central Consolidated in April 2018.
Karla finds her passion in leveraging leading technology, simplified processes and exceptional people. She is driven by extending exceptional service to our clients, brokers and business partners, to deliver confidence and trust they can rely on to grow their customer base.

Karla's most recent role was Head of Process Enhancement for the Retail division of Hollard Insurance Australia. Prior to this Karla was a Quality Assurance and Claims Manager, supporting customers get back to their day-to-day lives as quickly and seamlessly as possible.

She has spent more than 15 years in the insurance industry gaining experience across a diverse range of roles, and within teams that continuously challenge technology, process and people to deliver an improved employee and customer experience.

LINKEDIN




James Pepplinkhouse
Chief Technology Officer, Wilbur
James was appointed as Chief Technology Officer of Wilbur in July 2022.

James is a technology executive with over 22 years' experience, including over six years in the insurance technology (insurtech) sector. Prior to joining Wilbur, James was the CTO at Codafication, a globally-awarded digital services and software company servicing the insurance supply chain in Australia. James has worked within a diverse set of industries including ecommerce, finance, warehousing & logistics, online trading and marketing.

LINKEDIN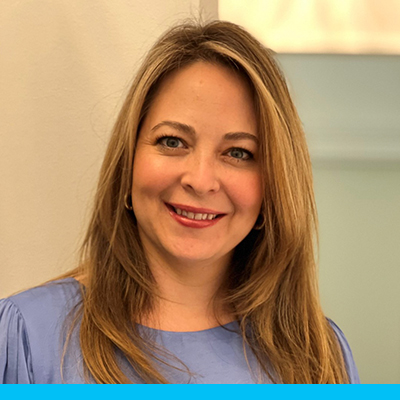 Kate Pearson
Chief People & Culture Officer, Claim Central Consolidated
Kate was appointed as Chief People & Culture Officer of Claim Central Consolidated in July 2022.
Kate started her career at JPMorgan as their first HR Intern and then transferred into the investment banking team as a Business Manager. After this, she has held various people & culture leadership positions across professional services, pharmaceutical and financial services where she led various culture and organisational transformations and implemented talent strategies that supported the growth of individuals and their organisations.

Kate is also an accredited Executive Coach and has numerous leadership and culture impact accreditations, a Bachelor of Economics and a Masters of Labour Law and Relations.

LINKEDIN




Matthew Lawrence
Head of Partnerships, Claim Central Consolidated
Matthew Lawrence was appointed Head of Client Development for Australia and New Zealand in November 2015 before assuming the role of Head of Partnerships in 2019.
Matthew is responsible for business strategy and growth of the Claim Central Consolidated businesses. This involves working with new and existing clients in implementing innovative claim services and technology solutions to help them meet business objectives.
Matthew joined Claim Central Consolidated in 2003, and has held a number of roles in operations, strategy and client development. Matthew holds a current qualification in Carpentry and Building.
Daniel MacNamara
Creative Director – Brand, Marketing & Communications, Claim Central Consolidated
Daniel MacNamara joined Claim Central Consolidated in early 2018, after having worked with the business in a consultative role for the past 11 years.
Daniel is responsible for brand strategy, brand identity, design, digital properties and visual communications for all businesses in the group, as well as working with the development team in enhancing the UX/UI of selected technology platforms.
Daniel's past employment experience covers the corporate, agency and non-profit sectors. He most recently owned and ran a successful design and communications agency from 2007-2017, before joining Claim Central Consolidated. Daniel holds a Bachelor of Design degree from the University of Technology, Sydney.
Nick Herford
Managing Director, Hello Claims
Nick is the Managing Director of Hello Claims, having joined the Claim Central Consolidated business in January 2020.
With over 25 years' experience across the insurance and loss adjusting industries, Nick has extensive experience in all forms of loss adjusting, claims management, underwriting, risk surveying, reinsurance, IT, marketing, and training/mentoring. He has been a part of large loss catastrophe teams attending large scale events in the USA, Trinidad and Tobago, Jamaica and New Zealand. Nick founded Hello Claims in 2014 and has held executive management and board positions at several large claims management companies.
Over his career, Nick has handled a diverse range of claim matters including all forms of motor vehicles, heavy vehicles, multi-million dollar property losses, construction, engineering, liability, contamination, home building certification/builder's warranty, marine (hull and commercial ships), and marine transit claims.
Nick is a Chartered Loss Adjuster who holds a Diploma of Business (Loss Adjusting), is a Senior Associate of ANZIIF, a Fellow of the Australian Institute of Chartered Loss Adjusters, a Certified Insurance Professional (CIP), Justice of the Peace, Member of the Institute of Automotive Mechanical Engineers and Member of the Institute of Accident Assessors. Nick is also a trade qualified panel beater.

LINKEDIN




Martin Maguire
Head of ANZ Property & Repair
Martin was appointed General Manager – Property & Repair in November 2019.

Martin joined Claim Central Consolidated in May 2015, having previously worked as a marketing coordinator at Century 21 Real Estate. He began his Claim Central career in customer service and became Process Enhancement Manager in April 2016. He then moved to the technology division of the business where he was the Product Manager of Livegenic Australia (video streaming collaboration platform). His achievements included multiple client acquisitions and implementations across three continents, with Livegenic Australia winning New Product Innovation in the 2017 Australian Business Awards.

In early 2019 Martin became Head of Continuous Improvement (leading a team of eight) as part of the Claim Central Consolidated Global Support Function and delivered multiple budget, people, process and technology projects using lean & agile methodologies.

Martin has a passion for innovation, Lean 6 Sigma, project management, product and people development.

He holds a Masters in Business Strategy and Innovation Management from Galway-Mayo Institute of Technology.
Jeff Pryde
Managing Director – New Zealand, Claim Central Consolidated
Jeff Pryde was appointed Managing Director of New Zealand in November 2018.

Jeff has more than 34 years of experience working in the insurance industry both locally and globally. He has a wealth of industry knowledge and experience in management roles, loss adjusting, catastrophe management (CAT) and client development. 
Previously Jeff was second-in-charge for Crawford New Zealand. During his eight-year tenure, he was responsible for CAT management for both the Christchurch and Kaikoura earthquakes and several other significant events, while maintaining business relationships and development opportunities within the New Zealand insurance market.
Qualifications – ANZIIF (Snr Assoc), ACLA.
Robin Roberson
Managing Director – North America, Wilbur
President, Livegenic
Robin Roberson was appointed Managing Director for North America, Wilbur and President of Livegenic in July, 2020.

Robin has more than 25 years of experience working with clients to develop solutions to improve their business. She has held numerous leadership roles throughout her career and has won multiple awards highlighting her commitment to customers, business organizations and her community. Most recently, Robin was President and co-founder of Goose & Gander, a boutique consulting firm focused on technology solutions, cyber security and insurtech. Prior to that, she was co-founder and CEO of WeGoLook, where she changed the way insurance carriers (along with other industries) leveraged the gig economy, by dispatching "Lookers" on-demand to capture field data then selling her company to a global TPA.

Robin is now ready to bring a new era of on-demand data collection to customers, delivering claims solutions by lessening the gap between technology and services in the US to provide a more cost-efficient and improved customer experience.

Robin is an Advisory Board member for The Institutes and regularly attends and speaks at insurance industry events.

LINKEDIN




Kenneth Knoll
Managing Director, Head of Product – North America, Wilbur
Kenneth Knoll was appointed Managing Director, Head of Product for North America, Wilbur in July 2020.

Kenneth is a passionate operator with a history of solving business problems through product innovation. With a venture advisory and investment background, he has worked with dozens of early stage technology companies to refine product and go-to-market strategies.

As former managing partner and Chief Operating Officer for WeGoLook, an on-demand field inspection provider for insurance carriers, banks, and other large enterprise clientele, Kenneth led market strategy, product innovation and operations through multiple hyper-growth stages. He oversaw expansion from the United States into Canada and the United Kingdom and positioned the company for a successful exit to a global TPA in 2017. Most recently, Kenneth was CEO and co-founder of Goose & Gander, an insurtech-focused consulting firm.

Kenneth brings multi-industry and international perspective having worked with businesses spanning Asia, Europe, Africa, and the US. Kenneth studied finance and international business at the University of Tulsa, is certified in Product Innovation and Development, and has completed executive training programs at the University of California Berkeley and Emory University.

LINKEDIN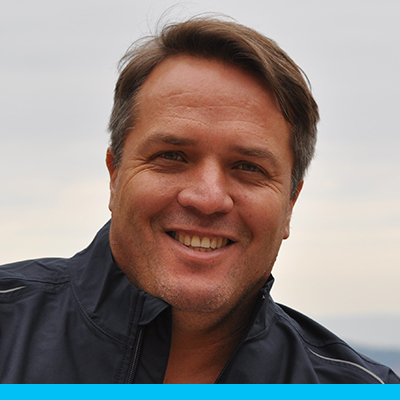 Wimpie Van der Merwe
Head of Claim Central South Africa
Wimpie was appointed CEO of Claim Central South Africa in June 2018.

As CEO and founder, Wimpie is responsible for the growth strategy of the African operation, as well as products and services development.

Wimpie has also been the CEO and founder of Global Choices Lifestyle (Pty) Ltd for 22 years and Digital Path (Pty) Ltd for six years.

LINKEDIN