Hello Claims supporting the insurance and repair industry throught its innovation
We are proud to announce that Hello Claims, our motor division in Claim Central Consolidated, has been named in the IB 5-Star Insurance Innovators Report, which reveals the best innovative and leading teams in the industry operating in Australia.
The report offers a unique opportunity for organisations to outline their initiatives and achievements from the previous year, with emphasis on contributing to the change of insurance in the wider industry.
The innovation of Hello Claims was particularly evident and continues to be seen during the COVID-19 crisis when face-to-face assessments were not possible. The adoption of market-leading technology offers the perfect solution that simplifies motor vehicles' assessment and repair process.
To read more about the featuring in the report and to get in touch with us, click here.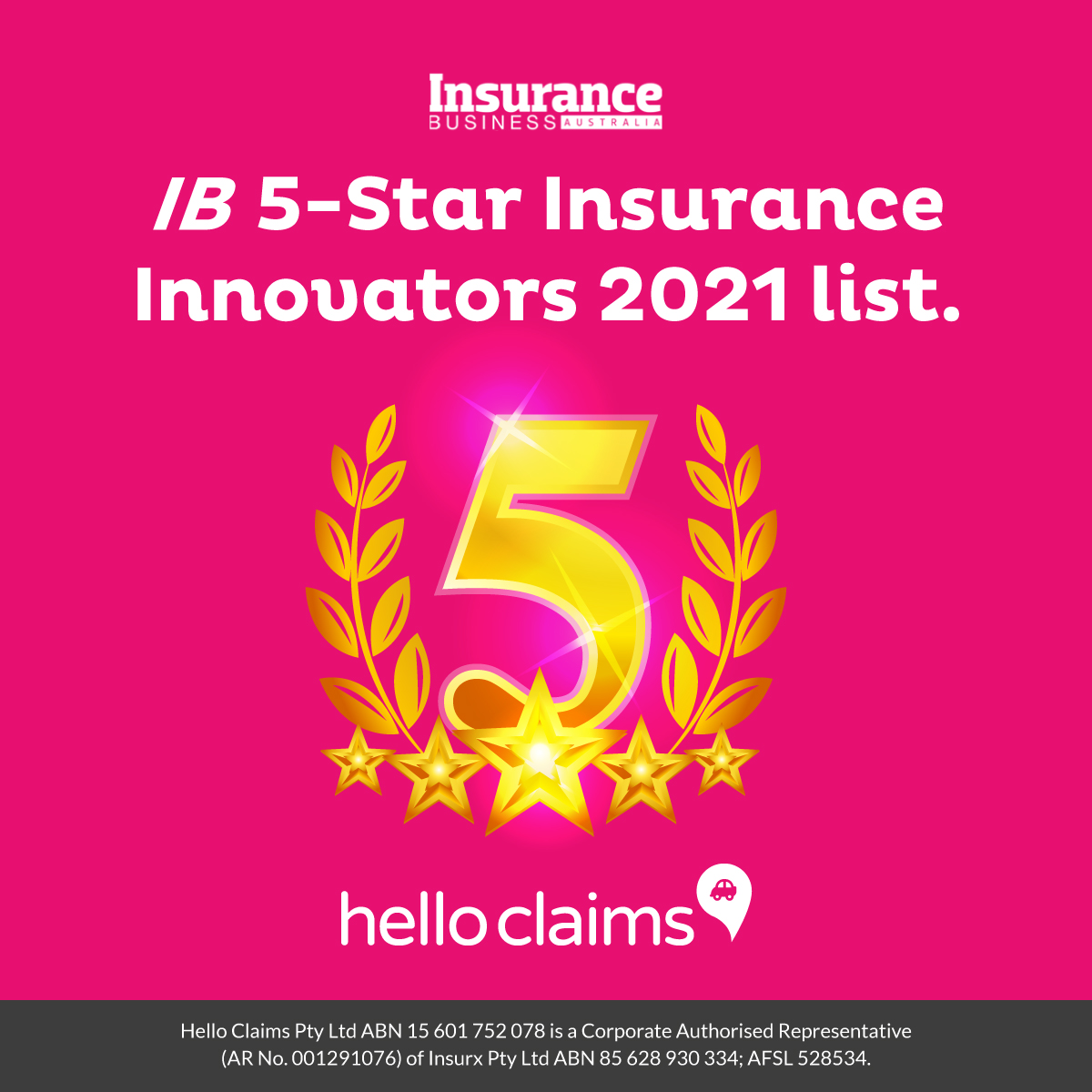 Hello Claims Pty Ltd ABN 15 601 752 078 is a Corporate Authorised Representative (AR No. 001291076) of Insurx Pty Ltd ABN 85 628 930 334; AFSL 528534.
Media Enquiries
For all media-related enquiries please contact Jessica Srbinoski:
---
Sign up for the latest insights, news and updates.
Contact us
---
PO Box 4017,
South Maroubra NSW 2035
Follow Claim Central