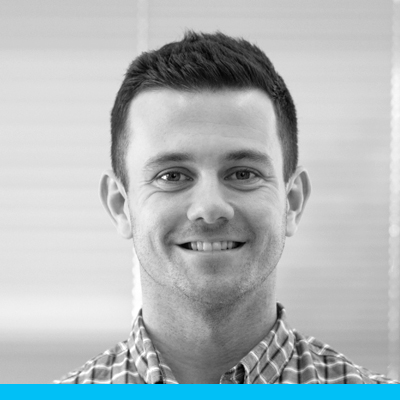 Martin Maguire
Head of Property AU & NZ
Joining Claim Central Group in 2015, Martin Maguire has become a driving force in spearheading innovation within the insurance sector. He has a strong background in service and innovation which led to his appointment as General Manager – Property & Repair in November 2019.
Key accomplishments include the transformation of Livegenic Australia into an award-winning product in 2017 and significant leadership of impactful projects as Head of Continuous Improvement.
Martin holds a Masters in Business Strategy and Innovation Management.
Jeff Pryde
Head of NZ Adjusting and Partnerships
Jeff brought his rich insurance expertise to claim Central in 2018. He leverages his over three-decade experience in the insurance industry to effectively steer our Loss Adjusting services. His extensive knowledge spans management, loss adjustment and catastrophe management.
His extensive experience shines most in his handling of significant events like the Christchurch and Kaikoura earthquakes and the Auckland floods.
A Senior Associate of the ANZIIF and a member of the ACLA, Jeff leverages his experience and credentials to augment Claim Central Property's leadership in the Insurance sector across New Zealand.
Malcolm Pascoe
Chief Operating Officer
With a diverse background in insurance, operations, and technology management across Australia and the U.K., his wide-ranging expertise has helped shaped our leadership in the industry. As an adept former Chief Information Officer, Malcolm has steered success in multiple sectors, with his unique skill in implementing transformation programs, driving businesses to unparalleled heights.
With a Master of Business in Information Technology Management from UTS and a respected graduate of the Australian Institute of Company Directors, Malcolm personifies strategic leadership. His exceptional commercial acumen nurtures our path as a leading name in the Insurance Building market in Australia and New Zealand.
Matt Lawrence
Head of Partnerships
Appointed in 2015 as Head of Client Development for Australia and New Zealand, his ascension to his current role in 2019 marked a new chapter of growth for Claim Central.
Since joining us in 2003, Matt has served in multiple roles, including operations, strategy, and client development.
His comprehensive understanding of the claim service landscape, paired with his qualifications such as an Advanced Diploma in Building Studies, Certificate in Building Construction Technology, and a Certificate 3 in Carpentry, make him invaluable to both our clients and our company.
Sean Coulter
Supply Chain & Repair Operations Manager
Sean boasts a rich background in insurance property repairs spanning over a decade. His journey with Claim Central started in 2019 as a Repair Claims Manager, swiftly rising to Supply Chain & Repair Operations Manager in 2022.
Backed by 20 years of construction experience and both a Certificate 3 in Carpentry and Joinery from TAFE NSW and a Certificate 4 Builders License, Sean's strategic foresight, safety-focus, and commitment to excellence enable him to manage operations and deliver top-tier performances.
Phil Rushton
National Assessing Manager
Serving as the National Assessing Manager since 2020, Phil Rushton has been an integral figure within the Claim Central team since 2009. With key positions under his belt, including State Operations Manager for SA/NT (2009-2013), Client Manager (2013-2018), and Assessing Manager (2018-2020), he has developed a comprehensive understanding of assessing processes.
Beyond his roles at Claim Central, successful stints as an ANZ category manager and Western States facilities operation manager helped refine his strategic planning and leadership capabilities.
Phil's Cert IV qualifications in areas such as business and sales management, and his trade qualifications in mechanical services, including HVAC, greatly support his leadership role.